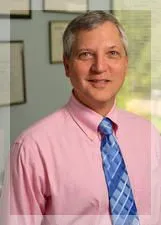 Undergraduate: Amherst College (Amherst, MA)
Medical School: Albany Medical College (Albany, NY)
Pediatric Residency: Duke University


Joined RCAM: 1989
Retired from RCAM: 2022
Dr. Sena is from upstate New York. He played rugby while earning his medical degree at Albany Medical College. He left the chill of the North for pediatric residency at Duke where he met his wife.
Family: My wife Sandy is a retired pediatric nurse; our daughter Jessica is an account representative for a pharmaceutical advertising agency; our son Scott is a major in the US Air Force who pilots KC-135 tankers; our daughter Emily is a Spanish teacher in Colorado.
Hometown: Gloversville, NY
First considered becoming a physician: before college
Why medicine: I liked the idea of combining my interest in science and working directly with people.
Why pediatrics: I chose pediatrics after second year of medical school during a summer internship with a local pediatrician in Gloversville, NY.

Interests away from pediatrics: music, playing my guitars, fishing, astronomy
Sports allegiance: Yankees, Duke Basketball
Proud achievement: As of this writing in 2021, I have never had a ticket in 50 years of driving; also, all of my children are gainfully employed and fully grounded in our preaching that their family will always be there for them.
Dr. Sena recognized for 25 years service at Rex Hospital here.
Dr. Sena's last day at RCAM was memorialized on Facebook Live.
---